You Are Here Christmas Glass – Amsterdam
You Are Here Christmas Glass Amsterdam is the third and last of Glass City mugs released in 2020. Similar to others, it's design is based on previously released (2017) YAH Christmas Amsterdam. Interestingly enough, that was the only Christmas version of this city mug, as opposed to Paris and London that had two.
Again, when comparing two mugs side-by-side it seems that all elements match, except for their location on the mug. As an example, the Christmas hat has been moved from being closer to the handle, to the left of the front of the mug. I guess it was Starbucks's way of trying to make the new mug look distinctive.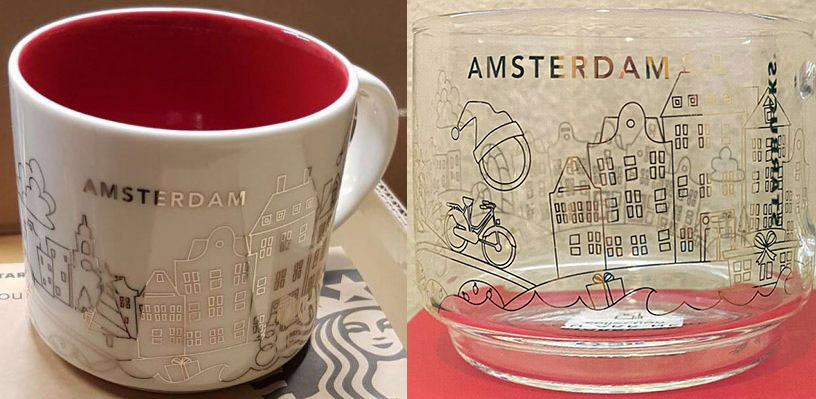 Did you like this mug?