You Are Here – Schiphol
Starbucks You Are Here – Schiphol seems to be another mug that was never released. It was brought to my attention by a kind reader with an eagle eye. The picture is coming from a promo video that was posted 2 years ago, this is why I believe that YAH – Schiphol is a prototype, and very few of them if not just one were produced. I did spend some time trying to find any mention of this mug anywhere else, but no luck.
Schiphol is short for Amsterdam Airport Schiphol, which is the main international airport in the Netherlands. It is located 6 miles southwest of the country capital and it is my guess that Starbucks was not sure about the demand for this mug since people would rather buy an Amsterdam YAH.
2020-10-12 update: it was confirmed that some of the mugs were sent to the store or maybe distributed among the airport workers. The pictures below are coming from eBay where the mug was sold recently. It makes this mug a very hard to find item for the collectors.
2021-01-15 update: the mug has been officially released in Schiphol Airport store. See my recent post here.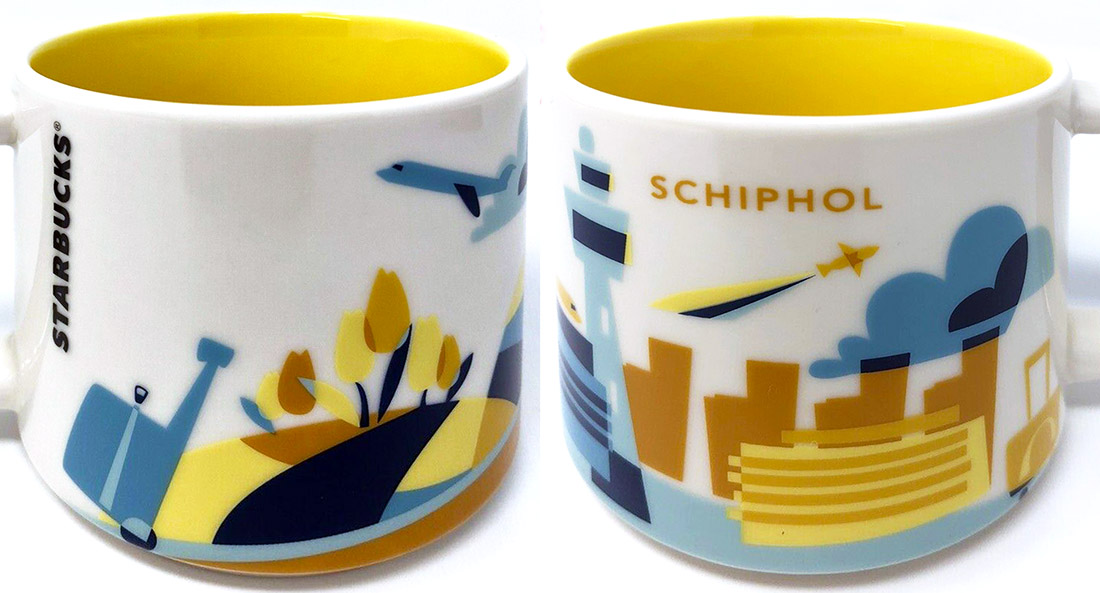 Did you like this mug?