YAH Schiphol is real
This is an update in regards to Starbucks You Are Here – Schiphol mug, which I deemed to be a prototype that was never released. But, thanks to a Facebook user, it seems that some of these mugs made their way to the store or were gifted to baristas. These new pictures are coming from eBay where it was sold recently. It makes this mug an almost impossible to find item from You Are Here collection.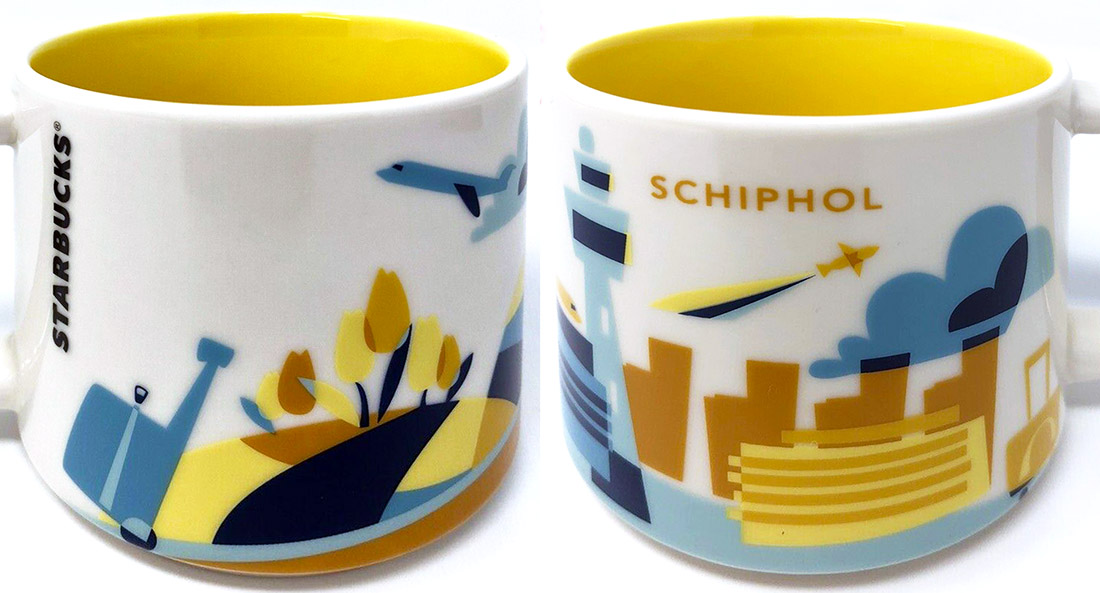 Did you like this mug?