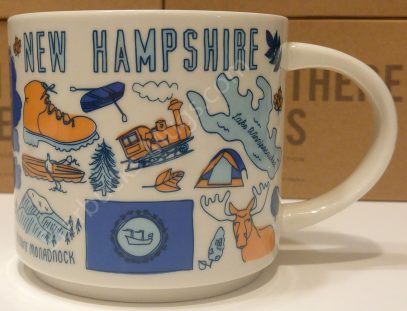 Been There – New Hampshire
Along with Vermont, I have his neighbour to present to you – please meet Starbucks Been There New Hampshire mug. Again, I had it in my hands and I really liked bright colors and texture.
I've combined all sides in this picture:



More details about what inspired the designer will be added to the site soon!
Did you like this mug?