Category: Been There Ornaments
Starbucks Been There Ornament – Tainan has a green string and represents a smaller copy of the bigger mug.… Read more
Starbucks Been There Ornament – Singapore is accompanying the bigger mug and can be found in stores as I write. As you can see, Merlion statue gave way to Changi Airport Control Tower on the front of the mini mug.
On a similar note, there were other items released as well: plastic and metal tumblers and notebook. See the pics of them below.

… Read more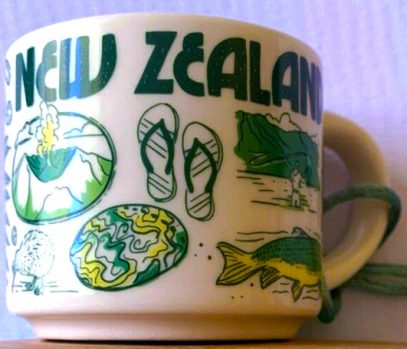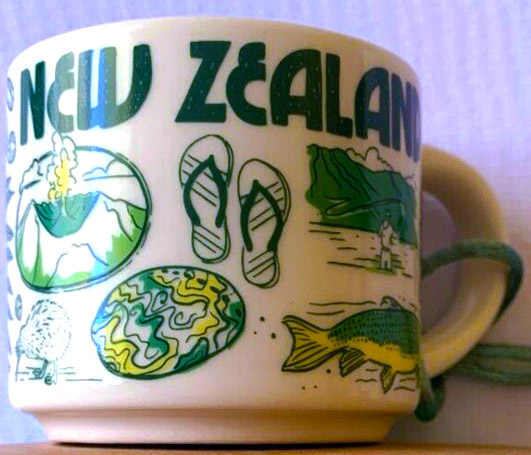 Starbucks Been There Ornament – New Zealand is a fresh release from the latest mini-series. Compared to a bigger mug, it lost very few design elements and is still featuring many symbols and points of interest from this remote country. Here are some of them:
– Jandals a.k.a. flip-flops (originally a trademarked name derived from "Japanese sandals")
– Whakaari / White Island is the most active volcano in the country, situated 30 miles from the east coast of the North Island
– Kiwi, the country's national symbol and the only known bird with nostrils at the tip of the bill instead of the base
– Goodletite (gemstone) is a form of Ruby Rock which is unique to New Zealand.… Read more
Starbucks Been There Ornament – Korea started appearing in stores along with the regular size mug, as expected. I am also seeing a similar amount of points of interest on the front and the back of the mini mug, which is not always the case with this series. We're yet to see all the sides to confirm if there are elements unique to the ornament. The string is green, as is the inside of the mug.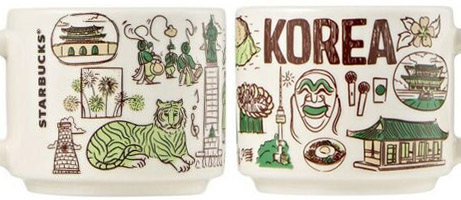 … Read more
Starbucks Been There Ornament – West Virginia v2, along with the bigger mug, brings the change from "PANHANDLE STATE" to "THE MOUNTAIN STATE" as the state nickname on the front of the mug. It makes much more sense now, especially for locals, who were not too impressed by Starbucks's choice.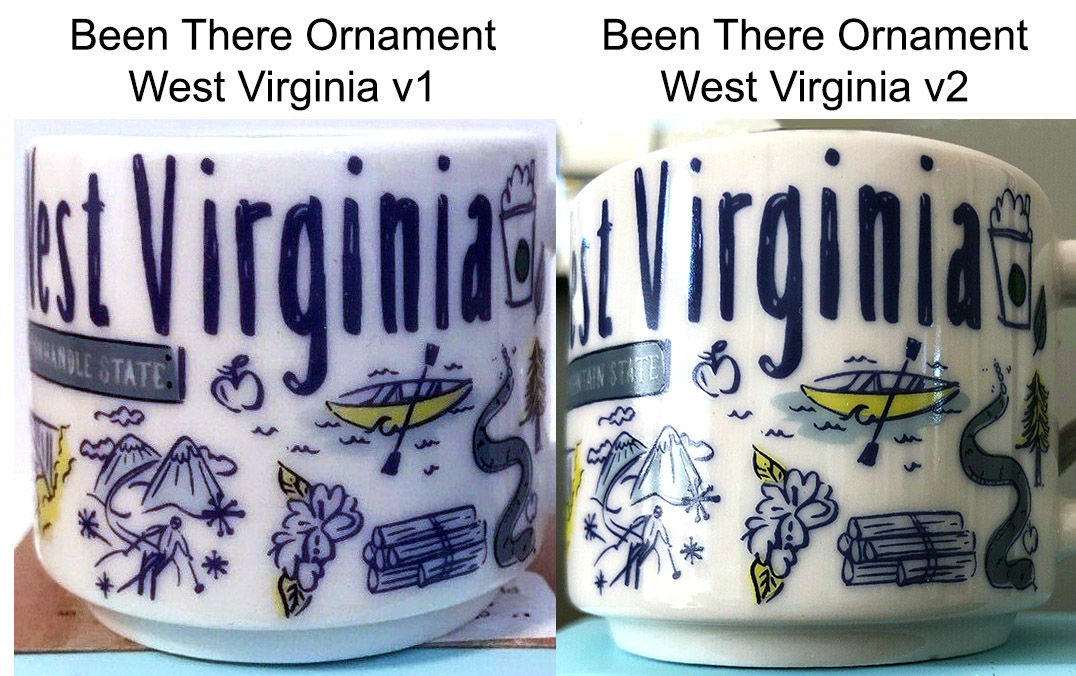 … Read more
Starbucks Been There Ornament – Vietnam, along with the regular size mug, opens Asia for BT series. Similar to other mugs from this collection, the smaller ones have fewer items depicted or those elements are different. For this particular ornament, I would like to mention a Cycle Rickshaw, which is still a popular touristic attraction in many Vietnamese cities. This three-wheel bicycle taxi is called xích lô (pronounced "sick-low", from the French cyclo) in Vietnam. The design includes a double seat supported by the two front wheels, with the driver sitting behind.… Read more
"SHOW-ME STATE" fix has been also added to Starbucks Been There Ornament – Missouri v2, very much like the one for the full-size mug. The only difference, though, is that the fix is not as obvious, because the nickname is placed on the side of the mug, rather than the front (as on the bigger mug).… Read more